Have you ever dreamt of having all kind of delicacies around you , without having to travel ? Well , your dream has come true !
OMR food street has become the recent cheery place of most with a wide range of eateries gathered in unison .
With a grand opening in Ambatur , it has become the talk of the city and is undoubtedly the charm of foodies.
A quick walkthrough
We had the pleasure of dining in some of the exceptional outlets in the foodstreet.
STARTERS aka RITUALS
There is no finger food that can give the glee that fries can ! Looking for crazy loaded freshly made fries ? Mad fries has got your back !
With issues going on about frozen/precooked food being a threat to health , they have made the idea of freshly cut and fried potatoes a triumph ! Plus , you also get to choose your garnishes , fresh veggies and sauces . How cool is it that they make their sauces in the house ? Plus , they are also running stupefying offers and combos in this particular branch !
They have also introduced amazing lush cheesy shots and crispy wedges !
Jalapeno cheesy shots :
Who knew mug cakes can be this big a deal ? The innovation of baking fudgy gooey brownies in mugs and serving it with a scoop of creamy icecream was fantastic !
The mugs have heart-warming captions. Yes they do . ☺
It's atho-o-clock :
Atho , a food of Burmese origin ; a famous Street food in India is basically a egg noodle dish .
This one from star burma hotel was toothsome and I loved how they have found a healthy way to prepare atho by replacing the basic ingredient maida with rice flour. Mixed with homemade mild masalas and loads of coriander leaves , this delicious atho was served hot .
DID YOU JUST SAY BAGEL ?
THE BAGEL POT has introduced the classy bagels to chennai .! A jewish dish , traditionally shaped by hand into the form of a ring from yeasted wheat dough, roughly hand-sized, that is first boiled for a short time in water and then baked is something that you can't refuse . The chocolate marshmallow melt bagel that we ordered had a dense, chewy, doughy interior with a browned and crisp exterior , topped with soft marshmallows that sets you right off to heaven !
The house also serves amazing wheat pastas and wheat brownies ! Watch out , you fitness freaks !
THERE IS ALWAYS ROOM FOR ICECREAMS :
Amul , the unbeatable icecream producers have updated to the concept of cold stone ice-creams , at extremely reasonable prices !
Being served the specialities from the house , the flavours were quite impressive . 'The chocolate dream' and 'the litchi pineapple melody' were perfect stone creations .
They have also added another exciting dessert to their menu – ICECREAM CAKES !
Their Oreo crunch icecream cake was scrummy to bits . Being freshly made with quality cream and base , you won't regret the calories !
It was just perfect to end the course with a sweet note from one of the best icecream destinations .
With the craziness that OMR foodstreet has introduced , you can eat all day long and you'd still find another eatery to hog in ! ☺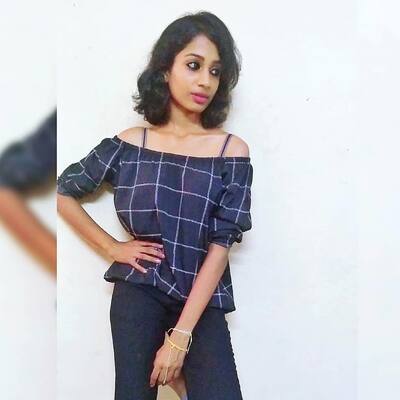 Aarthee SChennai